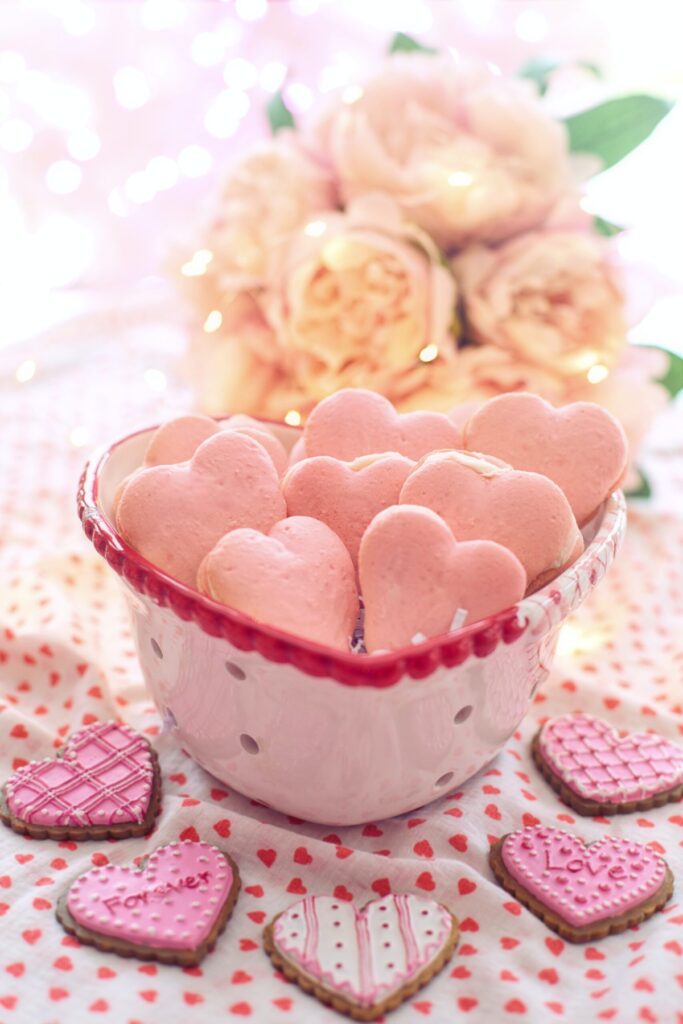 These sugar-free Valentine's Day treats will have you feeling like Cupid has made you a custom dish.
A holiday that's typically dedicated to chocolate, candy, and other sugary delights, this occasion is sometimes hard for those of us who try to stay away from sugar.
The good news is, it doesn't have to be. Today we bring you a few recipes you can make to enjoy this holiday without succumbing to sugary temptations.
Let's start with this great treat for sweethearts. Sugar-Free Mom provides a great recipe for Sugar-Free Red Velvet Couple's Mug Cake. The best part is that it's also low in carbs and keto-friendly.
The next recipe is dreamy, as you'd expect — All Day I Dream About Food offers this awesome recipe for Strawberry Cream Sandwich Cookies. In addition to being low in carbs, they're also gluten-free.
We close out our list with one more delicious recipe from Sugar-Free Mom. Only this time, you can hold the dairy in addition to the sugar. These Homemade Valentine Coconut Candies are nut-free and gluten-free as well, making them a flavor combination that almost anyone can enjoy.
Cake, cookies, candy — and hold the sugar, please! This wonderful dessert bar of sugar-free Valentine's Day treats has us ready to get in the kitchen. We hope you will enjoy these treats and have an amazing Valentine's Day. For more sweet treats without sugar, follow us on Facebook and Twitter.