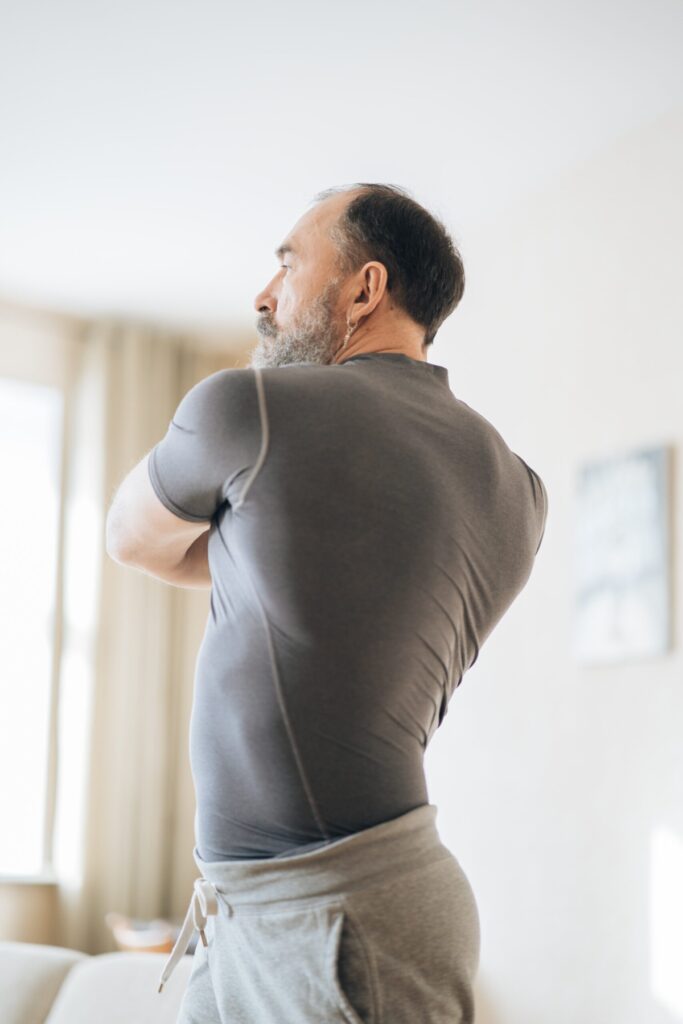 These senior stretching exercises can limber you up for a healthier life.
There are many benefits to stretching. Especially for older individuals, stretching is crucial for flexibility. It promotes proper muscle function, allowing for healthier and smoother movement.
The result is greater mobility and independence. It can also reduce the risk of joint swelling, falls, and muscle damage.
Stylecraze provides some helpful stretches with pictures here. We'll provide some cliffs of their list, which was written by ISSA Certified Fitness Nutritionist Charushila Biswas and medically reviewed by Dr. Nathan Kadlecek, PT, DPT. Be sure to go over these with your doctor or trainer before trying.
Many of the stretches can be done from a chair. There are variations to flex your neck, shoulders, and triceps — perfect for those who work at a desk and find themselves feeling stiff.
Standing up and using your chair for balance, you can stretch out your hamstrings, quads, hips, and more. It's ideal for those who do cardio and want to warm their legs up before.
These are just some of the senior stretching exercises you'll find when you check out their list. Stretching is proven to boost circulation, help with your daily tasks, and even improve your mood. Mix it with a healthy diet, plenty of sleep, and exercise, and you've got yourself a healthy routine that's not a stretch to complete.
Want more wellness content? We've got you covered. Bookmark our blog, then follow us on Facebook and Twitter.