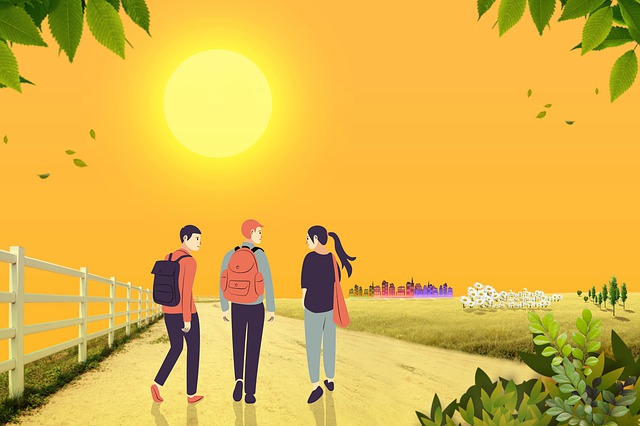 One of the hardest components of getting healthier is exercise. Exercise is essential to losing weight, reducing blood pressure, and adding years to our lives; however, not knowing how to start can be intimidating and dangerous. Thankfully, the America Heart Association has helpful tips on how to get started, actively moving one step at a time.
Walk to Your First Goal
So, you're concerned about your blood pressure, and you've decided to change. The dieting is simple enough, but the exercise is proving tougher. Gyms are intense and expensive, but you're not sure what to do on your own. According to the AHA, the answer is simple… walk.
Walking briskly over several short periods of time (typically 10 to 30 minutes, three times a day) can get your heart pumping and your metabolism burning again. Walking is the easiest, and cheapest form of exercise; actively moving consistently helps us lose weight, leading to lower blood pressure and better overall health.
According to the Mayo Clinic, the other health benefits of walking include better moods, more energy, stronger muscles, and reduced stress.
Actively Moving Towards Better Mental Health
Our moods are connected to our diets and physical health. High sugar diets trick your brain into feeling joy, but quickly replace the feeling with heightened levels of depression and stress. Pair with an inactive lifestyle, and your risk of heart disease and obesity go up exponentially. Walking, as simple as it is, can help fight against these diseases, and even sugar cravings themselves by helping us change our habits.
Additionally, walking can be calming and peaceful. Simple activities help our brains focus on other things, while walking in nature or with friends can make us feel connected to the environment at large.
Actively moving in any capacity is beneficial to your health. The Council for Retirement Security wants every senior to enjoy a health retirement, and the first step to do that may be taking a first step. Walk, run, jog, whatever the movement is, if it keeps us healthy then it's worth it.