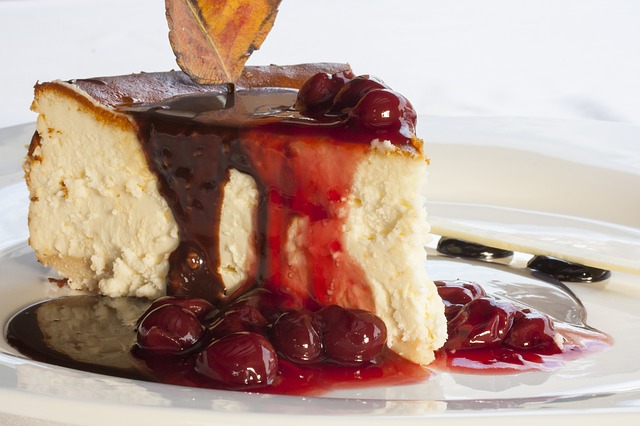 Sugar is a part of life. We know that too much sugar is dangerous to our health, but sugar isn't going away anytime soon. So, what does that mean for us and our favorite treats? Simple, if sugar is here to stay, then that means we just need to know how to incorporate it into our diet.
We treat the foods we love as a math problem so we can take control of our health. We can better understand this by breaking-down a truly classic dessert — the cheesecake.
A fascinating, but little known history tells us that the cheesecake is actually over 4,000 years old. It originated from Ancient Greece and was present at the first Olympics. Over the millennia, it has evolved thousands of times to be considered by many, the perfect dessert. From New York Style to French Traditional, the cheesecake is an incredibly versatile dish, but one thing remains consistent, it's sweet and sugary.
It's okay to love cheesecake. Knowing it on a deeper level can help us have more of it. The U.S department of agriculture has found, on average a piece of cheesecake contains 27 grams of sugar. It's also the general rule of thumb that a healthy diet only allows for 37 grams of sugar per day.
That means a slice of cheesecake isn't going to ruin your day… if you don't let it. The nutritional math can quickly get out of hand if we aren't careful. One of the greatest threats sugar poses to us is over consumption. That said, precision with you nutrition lets us enjoy cheesecake at a lower risk to our overall health.
The Sweet Truth
Surgical precision when it comes to nutrition is a skill anyone can learn. Cheesecake is math. That may be weird to think about it, but it's true. Cheesecake and its nutritional value are the sum of its parts. No matter the type of cheesecake, it has a value that can subtract from your overall health, if you can't afford it.
Understanding that a piece of delicious, simply amazing cheesecake has a price, you can switch up your approach so that it doesn't hurt you. Just like planning to spend or save money, if you know that it's on the menu, you can adjust what other sugar you have that day.
No sugar in your coffee, and only natural sugars for breakfast, lunch, and dinner; adjusting more and more depending on the type of cheesecake and how sugary it is. That way when dessert comes, everyone will be jealously looking at your plate and the cheesecake that's on it.
For more tips and tricks on sugar and how to manage it, follow the Council for Retirement Security's Blog, and make sure to like and follow the Council on Facebook and Twitter.